Fall 2018 Course Announcement:
Smart + Light Backpacking
for Photographers and Storytellers
"After exploring off trail with you,
trails just feel like conveyor belts."
Kreshnik, 2017 Level 2 course graduate
OFF TRAIL • Make your own path — in the mountains and in life
ON TRACK • Go forth with a vision and a purposeful stride 
What is in my pack when I guide 3-day trips?
Smart + Light Backpacking
Course
Why?
Navigate into true wilderness
Carry less, experience more
Bond with great people
Master lightweight backpacking
Cultivate your best self
Which Level is Right for Me?
Every Course Includes:
Pre-trip course work
3-hour gear workshop in the San Francisco Bay Area
Access to our premium gear library
Exclusive outdoor gear discount codes
Trip planning templates for your future trips
Access to our peer community and expert advice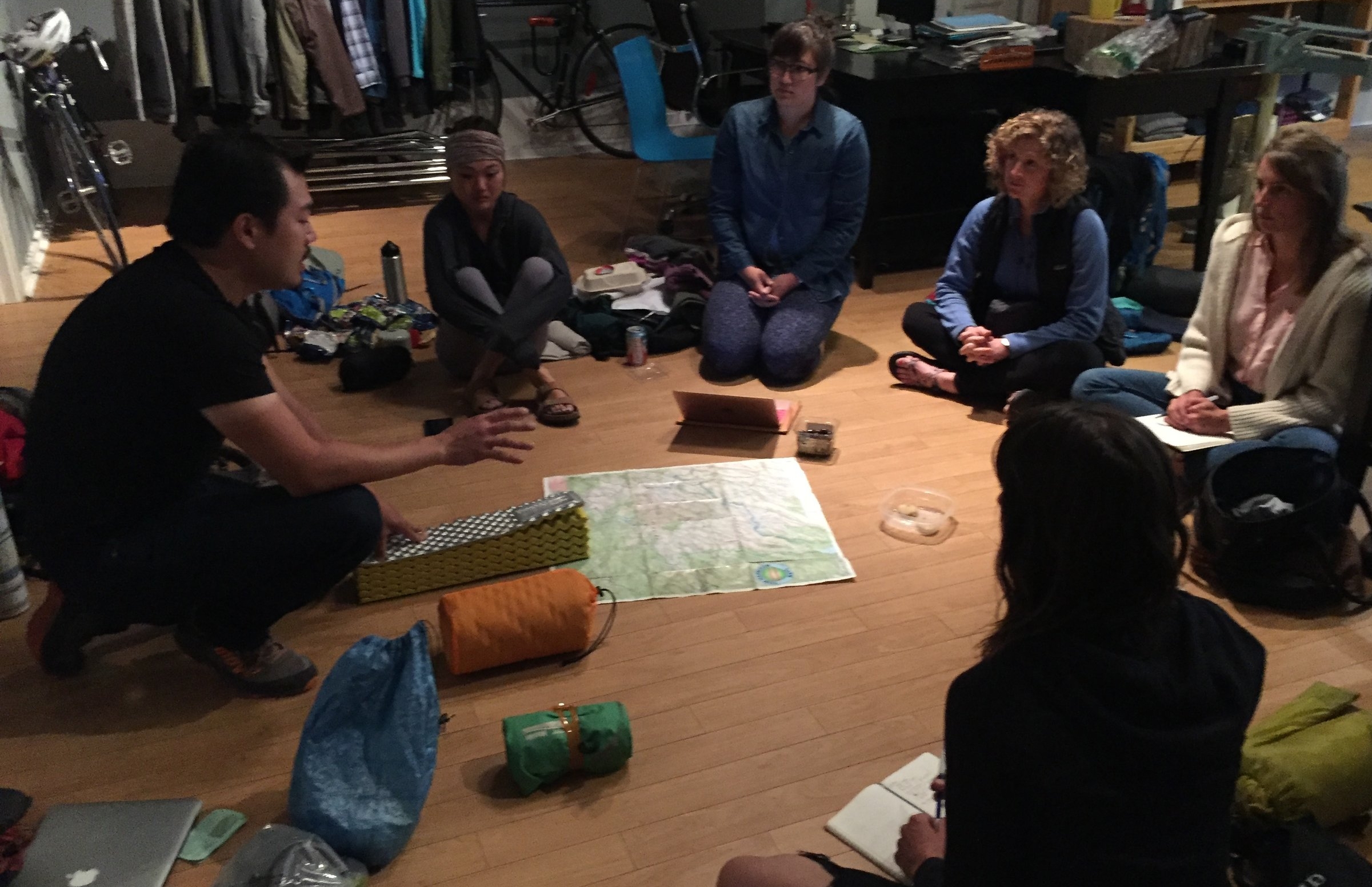 We donate 100% of our Profits
Off Trail On Track is about creating fulfillment for all.
Helping humans get into the wilderness and reconnect with themselves, with one another, and with nature gives us so much fulfillment. We have been donating 100% of our profits to social and environmental causes since we started 6 years ago.
We believe that giving back is an integral part of the transformative journey of minimalism, that it has the potential to educate and inspire more people, and that it helps protect the environment for future enjoyment. here
We are starting a movement that we hope will help us all reflect deeply about what really brings us fulfillment and how we might create space for one another, and for nature. We are cooking up something behind the scenes and we can't wait to tell you more! Stay in the loop here!
"Duncan, you really have a gift for guiding, helping, and teaching others, and I'll be forever grateful for how you supported me (physically and verbally) to make it up the slab yesterday."
"Duncan is our resident expert on fast-and-light hiking! He has been such an incredible asset to us!"
"...this minimalist hiking thing you got me into... got me to think differently ... you know, about the 'real' life where I got a mortgage, 2 kids, and bills..."
-Ellen R
-LEVEL 2 COURSE GRADUATE
-Chris D
-WITH HIS DIRTY FEET HANGING OUT THE WINDOW ON THE DRIVE BACK AFTER HIS 3RD TRIP
-Katharine McGlynn
-THE NATURE CONSERVANCY